Customized products for the food industry
Gastronome Professionnels, through the agricultural cooperative Terrena, puts at your disposal its whole poultry sector and its always guaranteed traceability. A committed partner, Gastronome Professionnels creates with you the products and solutions that optimise your processes and your recipes, in a co-development approach. Dynamics of industrial innovation that offer customised solutions, adapted to your business specificities.
The industrial know-how of Gastronome Professionnels
A tailor-made offer is possible thanks to high-performance production tools on which Gastronome Professionnels relies and which can be adapted to your specifications.
Multiple cutting and trapping capacities, various cooking methods (roasted, smoked, steamed, confit…), different packaging and preservation methods (fresh, vacuum, IQF or frozen); so many parameters designed with you in mind, in order to meet your expectations and industrial constraints.
Gastronome Professionnels is committed to promoting a diet adapted to the needs of each individual, and works to improve the nutritional quality of its products: reduction of the salt content of our recipes, absence of palm oil in our breaded products… Recipes that adapt to your specifications: clean label, for example.
Example of possibility: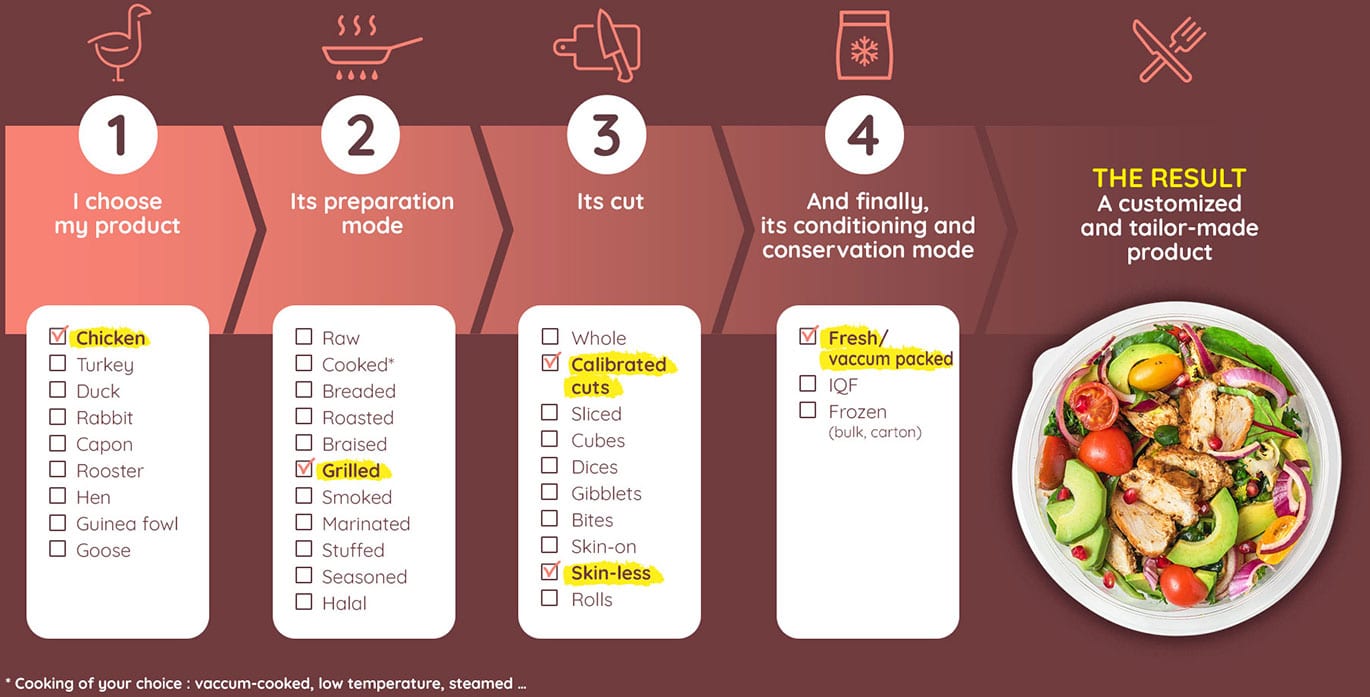 Speed'Innov approach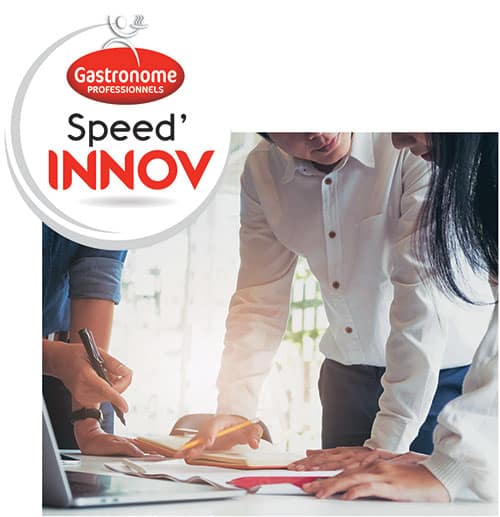 To innovate together, in a spirit of co-development, and in a very reactive way, in order to answer the time constraints which are more and more imperious, Gastronome Professionnels imagined the Speed'Innov concept. These half-day meetings bring together R&D researchers, sales people, marketing specialists and your teams to create new concepts and products. The Speed'Innov approach, affirms our desire to place the community of interest at the center of exchanges to hatch new ideas and innovations together, or to strengthen your eco-responsible approach.
Through this proactive policy, we help you to imagine and implement your successes of tomorrow!